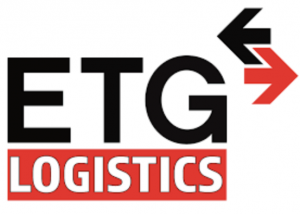 Export Trading Group (ETG) was established in Kenya in 1967. The focus was general trade and distribution until they saw the dire need to support the agriculture sector, and primarily distribution of agricultural inputs to deficit areas. ETG has developed into a global player with a diverse portfolio of expertise across multiple industries, encompassing agricultural inputs, logistics, merchandising and processing, supply chain optimisation, digital transformation and energy.
The existing supply chain strength nurtured over five decades, supported by the vast infrastructure ETG has acquired to promote trade, resulted in the formation of the ETG Logistics vertical. The vertical has a presence in 25 African countries, with a mission to facilitate trade between Africa & India, China and the Middle East.
ETG Logistics (ETGL) thrives upon three unique selling prepositions:
Firstly, ETGL has a wealth of local expertise and in-depth knowledge of Africa, accumulated over half a century. The second is its strong asset base in major African countries, encompassing transportation, warehousing and port-related infrastructure. Finally, the wide spread presence across sub-Saharan Africa, has enabled the group to become a formidable player within the logistical space. Apart from creating operational reach to 25 countries in Africa, ETGL has set up sales offices in India, China, and Europe.
ETG strives to overcome the barrier within logistics on the continent. ETG operates in low-Income IDA/FCS countries and are focused on providing support to small-scale farmers. Through the group's strategic approach, they are in close proximity to farm-gate. A two-way trade flow platform supports approximately 1,100,000 smallholder farmers, providing access to quality agricultural inputs and mechanisation and creating an access to markets through procurement of product. Through this structure, ETG plays an important role in SSA region from a development impact perspective and as supplier into the global food basket.
At the core of this two directional model, is ETGL. This structure has been difficult to replicate by the group's peers. The synergies between ETG's verticals covering agricultural inputs, exchange traded commodities, FMCG, distribution and a variety of cash crops create a natural risk mitigant, giving the group the agility to explore opportunities in remote areas. This in turn has a huge impact on African communities. Accessibility to quality input lead to improved yields and infrastructure such as warehousing and silos in close proximity to farmgate enabling farmers to take a "long position", thus allowing them to build a position and to sell at best market levels. The group has spent a significant amount of capital towards establishing processing capacity across Africa, giving jobs to people in remote areas, where opportunity is scarce.
By servicing the full supply chain – from quality and affordable agricultural inputs, to processing, to distribution, ETG contributes to the wellbeing of millions of people. Their passion still lies with the upliftment of African farming communities and the group remains fully committed to making a lasting and positive impact across the regions within which they operate. Traditionally in Africa, and this continues to be the case even now, road transport, warehousing and port infrastructure is not up to standards, and challenges related to transportation and infrastructure to carry goods to port locations, and borders are still creating huge obstacles.
ETGL has been effectively addressing these challenges, around infrastructure in particular. The company has been building the necessary warehousing infrastructure to fulfil its vision. ETGL, today, manages more than 450 warehouses spread across the continent. ETG has also invested in close to 600 trucks that primarily operate across Eastern and Southern Africa and operate 7 bulk carrier ships.
Apart from providing logistics services, ETGL also offer agricultural mechanisation and automotive mobility solutions, with a wide spectrum of farm mechanisation equipment catering to the needs of not only small scale farmers but also of that of large commercial farmers. Their product range includes the recently launched VST compact tractors and power tillers that cover tractors from 13kW to 18kW. Under this brand, ETGL also have small farm mechanisation machinery like power weeders, power reapers and power tillers ranging from 4kW to 12kW. This range is ideally suited for small and emerging farmers where affordable mechanisation is a key requirement.
To own a tractor or power tiller forms only one part of a farmer's mechanisation challenge. Implements and machinery are required to work the land. In this regard, ETGL offer a comprehensive range of Shaktiman agricultural machinery and implements providing a complete mechanisation solution from seedbed preparation to sowing and planting, crop management, harvesting and crop residue management.
Apart from tractor distribution, ETGL offers support to small scale farmers who cannot afford to buy tractors, with its recently launched online tractor rental platform called 'Rent-a-Tractor' in Tanzania and South Africa. As such, small scale farmers can rent tractors and implements as and when required from other farmers in their area at a mutually agreed rental fee with ETGL providing a brokerage service through their online mobile platform. This holistic approach to equipping farmers, supporting them, and transporting their goods is showing the way towards a truly pan-African agricultural supply chain.
Mobility requirements vary between agricultural operations, people and good transport and personal travel. For this reason, ETGL is introducing a range of mobility solutions ranging from light delivery vehicles to trucks and buses and even 2- and 3-wheel offerings.
Ashok Leyland signed a distributorship agreement with ETGL in May 2022 that facilitates the distribution of various LCV, MCV and HCV models throughout Southern Africa. Know for its appetite for hard work, durability and reliability, the Ashok Leyland range is expected to find good market acceptance with farmers, businesses, transport and courier companies and the construction and mining industries.
In an age of rising fuel and transport costs, many consumers and businesses have to consider alternative means of more cost-effective transport, and this is where the TVS range of motorcycles, scooters and 3-wheel delivery vehicles will add value for such users. A variety of models are available for the Southern African market with engine capacities ranging from 125cc to 310cc.Whether the requirement is for a delivery vehicle, personal commuter or weekend sporty runabout, the TVS range has something for everybody.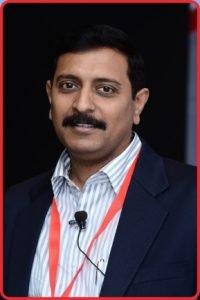 Mr. Pavan Nair, Business Head Automotive and Farm Equipment for ETGL, said: "We are certainly living in exciting times and it is a privilege for ETGL to have been afforded the distribution rights for a number of well-known Indian brands such as Ashok Leyland, TVS Motors, Shaktiman and VST Tractors and Tillers operating in the agricultural and automotive markets. The expansion of our product offering has created value-based offerings to customers in the region and also created entrepreneurial opportunities for our dealer partners to promote and market products from Indian OEM's. Our focus remains to grow the business and value offerings to our customers in both the Farm Equipment and Automotive space."