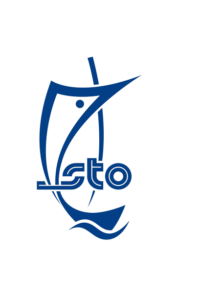 STO has long been a catalyst for economic changes in the Maldives, with proven success in contributing to the national development. Would you throw some light on the importance of STO in contemporary times?
STO has been instrumental in strengthening national food security by importing essential food items in bulk and distributing them through local traders and its own retail outlets. Over the years STO, has also expanded its imports beyond food items to include commodity goods, construction materials, home appliances, consumer goods, medical supplies, pharmaceuticals, and more. STO has also adapted to the changing economic landscape and ventured into alternative enterprises to earn foreign exchange and broaden the nation's revenue sources. We have also emerged as a national leader in various business sectors, holding significant interests in petroleum, cooking gas, construction materials, medical supplies, home appliances, electronics, supermarket products, and insurance. Geographically, STO has expanded its operations and developments throughout the Maldives and operates in Singapore. Despite its commercial success, STO remains committed to ensuring broad access to basic essentials at affordable prices.
STO has become a dynamic organization providing a diversity of products and services. What are some of the most important products and services being offered by you?
Providing Staple foods (Rice, Sugar, & Flour) to the whole nation.
Price stabilization of perishables & essential goods during Ramazan& other seasonal periods
Distributorship of major international brands
Devondale, Fragata, Bonduelle, Anakara, Fine, Huggies, Kruger, Hitachi, Philips, Russel Hobbs, Remington
Established own brand of FMCG "CHOICE".
Cooking oil, Sunflower oil, Basmathi, Thai White Rice, Cup noodles, & Condensed Milk
Providing cutting-edge home electronics and appliances (SMART AC/ washing machine/ TV/ vacuum cleaners/ kitchen appliances)
SMART AC
Smart, connected air conditioners controlled via Cloud Home mobile app.
Silent air /odor free air/Surround air
Washing Machine
Full dryer, wind iron technology (smooth out wrinkles)
Intelligent wash (clean results without complicated settings)
Auto-dosing (detergent & softener automatically disposed according to wash load)
TVs
Only range of TVs on the market with 3-sided Ambilight feature
Vacuum cleaner
Cordless and lightweight at only 1.5kg, andjust1.05kg for handheld
Hitachi's original Auto Drive with Tangle-free Brush and Green LED technology
Building up on the background of solid commercial success, STO has grown as a comprehensive web of subsidiaries, joint ventures, and associates. Could you discuss the functioning of some of the key associations?
Allied Insurance: Over the years, Allied Insurance has experienced significant growth in business volume and profitability, attributed to its experience, innovative products, and excellent service. The company offers general insurance, Islamic insurance, and life insurance, leveraging its local management and knowledge of the market to effectively serve various types of risks.
Fuel Supply Maldives: Fuel Supplies Maldives, incorporated on 18th December 2000 is now a wholly owned Subsidiary of State Trading Organisation PLC (STO), formed with the main objective of streamlining fuel distribution in the country and to offer easy and convenient access to fuel throughout the country. Until the formation of FSM fuel distribution was managed by STO, which is also the principal importer of fuel in the Maldives. At its founding the purpose of FSM was to create a company that would specialize in the distribution of fuel in the Maldives.
Maldives Gas: Maldive Gas is a leading distributor in the natural gas market in the Maldives, providing cooking gas to over 100,000 customers. They also offer a variety of industrial gases, including refrigerant gases, industrial oxygen, industrial nitrogen, Acetylene, Argon, Helium, Carbon dioxide, and Nitrous Oxide. They are the exclusive supplier of medical gas and have Oxygen plants in Indira Gandhi Memorial Hospital and Kulhudhuffushi Regional Hospital. They have established a network of authorized agents across the Maldives, enabling them to supply LPG and other products to the atoll population.
Maldives National Oil Company Ltd: The Maldives National Oil Company Ltd (MNOC) was established by the Government of the Republic of Maldives to diversify the national economy, create employment opportunities, and generate foreign income through oil and gas exploration and production. It is responsible for overseeing the development of the oil and gas industry processes in the Maldives and abroad, making necessary preparations for exploration, and sponsoring Maldivians to study and gain experience in the industry abroad.
Maldives Structural Products pvt ltd: Maldives Structural Products Pvt. Ltd (MSP) is a joint venture between State Trading Organization plc and Rainbow Enterprises Pvt. Ltd that produces steel roofing products and related accessories at an affordable price. It uses high-quality raw materials and roll forms two profiles of roofing sheets, MSP-SEADEK® and MSP-WAVEDEK®. MSP offers advantages such as fast delivery times and customized lengths, reducing lapping and cost.
Maldives Industrial Fisheries Company Ltd: The Maldives Industrial Fisheries Company (MIFCO) is a subsidiary of the STO group that specializes in the processing and exportation of tuna, tuna products, reef fish, and other fishery products. MIFCO's products are highly sought after by customers, particularly in Europe, due to their exceptional quality. MIFCO's main activities revolve around the purchase, processing, and value addition of tuna, as well as the sale and export of tuna, tuna products, reef fish, and other fishery products. MIFCO's products are in increasing demand due to the country's exclusive pole-and-line skipjack fishery and the pristine waters of the Maldives.
Maldives State Shipping: MSS is a new shipping and logistics company founded in 2020 to provide employment opportunities for Maldivians in an industry other than tourism. It is owned by State Trading Organization Plc (STO), which has been in operation for over 50 years. MSS aims to revolutionize the transport sector of the Maldives by providing efficient transport solutions.
Raysut Maldives Cement Pvt. Ltd: The rapid development of tourism in the Maldives led to the formation of Maldives Island Marine Cement pvt ltd. This company was renamed Lafarge Maldives Cement pvt ltd in 2011 and was acquired by Raysut Cement Company of Oman in 2020. The company's silo terminal has a total storage capacity of 5400mt and an in-line packing machine with a packing capacity of 30-50 mt/hr. The Maldivian cement industry is dominated by STO, a local partner and main sales agent. The company has introduced new products, such as the 1000kg jumbo bag and 25kg bag, which have gained significant market share and have been certified for ISO 9001:2000.
STO Maldives (Singapore) Private Limited: STO is a national leader in its key businesses and is looking to expand homegrown businesses to the region and beyond. In 1997, it opened the STO Maldives (Singapore) Private Limited in Singapore to explore the possibilities of sourcing goods in one's country and exporting them to another. The Maldives is in the throes of development, with rapid steps forward in infrastructure, telecommunications, and transport. STO is ready and geared to make optimum use of the opportunities on offer and is looking to play a vital and pivotal role in the nation's development.
India and Maldives have been close economic and trading partners for decades. What are some of the major initiatives underway to foster the partnership?
Development of two towers (392 units) for our staff housing project. Contractor is Renaatus Projects.
Establishment of Fire Safety System at STO Fuel Terminal (Funadhoo). Contractor is Agnice Fire Protection.
Fueled by increasing commercial activity and robust demand, STO offers multiple business options to its consumers. With wholesale and retail facilities being the cornerstone to it. What are the significant features of these?
Customers can access quality goods at the same price throughout the Maldives through STO's distribution channels (agents/ regional shops)
Free delivery service within greater Male' Area
Introduction of AI Fridges
To start the Smart AI-Shop ("SmartStore")
Provides cutting-edge technology products (SMART AC/ washing machine/ vacuum cleaners/ kitchen appliances)
Established a platform through STO for local SMEs to promote & do business (leasing partners/ agents)
63 leasing partners
110 PC agents who makes the products available throughout the nation.
Provides energy efficient products (refrigerator/AC/ washing machine/TV etc)
First registered business/product for MECCTs energy efficiency labelling program ('Hakathari') in Maldives
With a vast experience in heading and developing multiple organizations such as Maldives National Oil Company Pvt, STO Maldives (Singapore) PTE Ltd. etc. How do you look forward to making STO's functioning more efficient?
In shaping the future, our utmost focus lies in enhancing infrastructure, modern warehouses, and their automation, all while prioritizing digitization, automation of business processes and systems, as well as sustainability and renewable energy. We envision a world where infrastructure and warehouses are seamlessly integrated with advanced technologies, enabling unprecedented efficiency and productivity. Through digitization and automation, we aim to optimize every aspect of our business operations, from supply chain management to customer service, to streamline processes and minimize errors.
Additionally, we are committed to embracing sustainable practices and renewable energy sources, understanding the importance of reducing our carbon footprint.
STO has evolved as geographically diverse organization with operations and developments beyond the borders of Maldives. How have international outlets and trading been a contributing factor in STO's success story?
Given our history and scale of business over the years STO is recognized by almost all of the major traders and National oil companies as a reliable partner with strong performance. This enables favorable trade terms with our partners based on trust in the STO name.