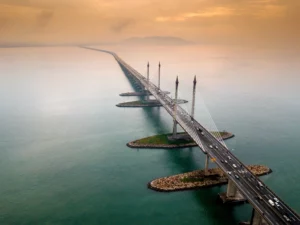 Penang Island is about 10-minute passenger ferry ride from mainland Penang on the Malaysian Peninsula. There are two bridges connecting the island to the mainland, namely Penang Bridge and the Second Penang Bridge (Sultan Abdul Halim Mu'Adzam Shah Bridge). Penang International Airport sees incoming flights from many international destinations, such as China, Hong Kong, Singapore, Thailand, Indonesia, Taiwan, Vietnam and Qatar. Langkawi Island is a 2-hour-45-minute ferry ride away, or a short 35-minute flight. Malaysia's capital Kuala Lumpur is a 50-minute flight away, or can alternatively be reached by a 4-hour train or car ride.
LANGUAGE
Most signs are written in Malay and English, with some in Chinese. Names of roads and main destinations are in Malay as well. It would be helpful to know some basic Malay although English is widely spoken in many areas.
WEATHER
Penang enjoys a year-round tropical rainforest climate where it is warm and sunny all year round, with plentiful rainfall due to its geographical location and the monsoon climate. It is usually warmest in the months of January and February during the period of Chinese New Year, and rainy during the southwest monsoon from April to September. The climate is very much dictated by the surrounding sea and the wind system. The average temperature is above 30 ̊C in the day and above 25 ̊C at night. The weather in Penang is suitable for strolls or cycling around the city, whether day or night.
CULTURE & HERITAGE
 Culture
As a multicultural destination and a UNESCO World Heritage Site, it is difficult to define Penang in just one word. As such, knowing the local culture beforehand will help you understand Penang better.
Street Art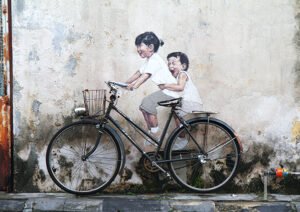 Life in Penang is a rich blend of Malay, Chinese, Indian, Peranakan and European influences. Heritage isn't confined to museums and can be found thriving along the city's five-foot ways – thus providing a vibrant living celebration of George Town's UNESCO World Heritage status. You'll experience a spirit of authenticity and joy in its traditional festivals, stunning architecture, spontaneous street art and old-world charm.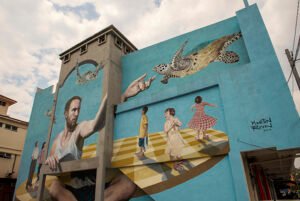 Penang's quirky murals and street art have made international headlines. Around every street corner is a work of art waiting to be discovered!
HERITAGE ZONES
The George Town UNESCO World Heritage Site features Malaysia's best restored and re-adaptive traditional architecture as well as a multitude of heritage trades and arts.
The world-renowned 'Street of Harmony' reflects the influence of the diverse communities that have made Penang their home. At only 2.5sq km, the George Town World Heritage Site is compact enough to be explored on foot, bicycle or trishaw.
PERANAKAN
The Baba-Nyonya or Peranakan Chinese are early immigrants from China. They openly adopted local beliefs and practices, resulting in a unique culture that is solely their own. Peranakan culture in Malaysia can be found in Penang and Malacca but the Penang Peranakans differ from their Malaccan counterparts in some ways.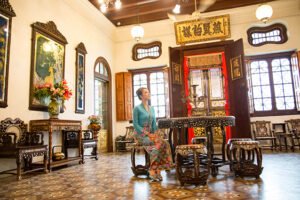 Although both sides use a mixture of Hokkien and Malay, the Penang Peranakans speak mainly Hokkien with some borrowed Malay words whereas in Malacca, the Peranakans have adopted a Malay patois, with some Hokkien words included in.
The Peranakan style of cooking fuses Chinese and Malay elements. In Penang however, there is an added Thai influence in the Peranakan cuisine, bringing in a sweet and sour edge and differentiating them from the Malaccans.
From rituals, cuisine, dressing to language, the Peranakan Chinese have created a fusion of cultures that stands as a true hallmark of Penang's rich multi-cultural diversity.
NATURE & ADVENTURE
Getting back to nature is easy, as Penang's compact size and good road network make it convenient for visitors to get around, with the sea, hills and jungle adventure only minutes away. Experience the contrast between Penang's bustling commercial and heritage centre and its beautiful green jungles.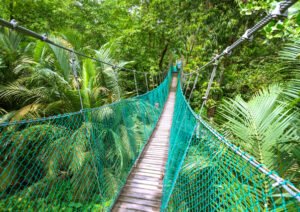 Air Hitam Dalam Educational Forest
A freshwater swamp spanning over approximately 10ha, the Air Hitam Dalam Educational Forest is located to the north of Province Wellesley (Seberang Perai Utara). Its name 'Air Hitam Dalam' refers to a river nearby that is deep and dark. Housing an ecosystem that has many plants and animals, especially birds, there are two observation towers here that are linked by a 210m suspension bridge. Birding is possible here, where the sites for birding are canopied and connected by a 1,163m boardwalk.
Bukit Panchor State Park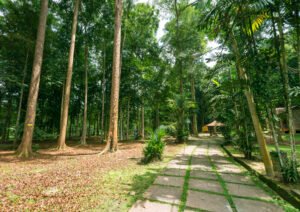 A well-developed state recreation park that is brimming with wildlife, a flowing river and lush greeneries. A suitable place for an adventurous nature escapade, be sure to explore the mangroves' varied life forms, bat caves and the wetland boardwalk while here!
FOOD & LIFESTYLE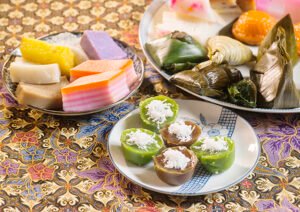 There are so many places to go, food to taste and things to experience. Shop at malls or an artisan's shophouse and bring home a little piece of Penang as a reminder of your adventures. Unwind from a day of exploration at a spa before heading out for a dose of Penang's vibrant nightlife. If that sounds like plenty, don't forget that every meal in Penang is an experience in itself. Dive in and lose yourself in the good life while you are here.
SHOPPING & SPA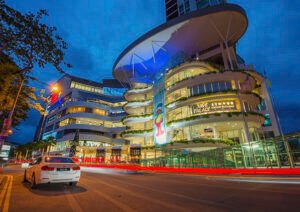 Shopping in Penang is a larger-than-life experience! Whether you are a fan of modern shopping malls, or traditional bazaars and street markets, Penang has something for everyone.